We all know that voice is the right, and safest, way to navigate whilst driving. Roolz has created a community that supports modern truck driving by making it ultrasafe and simpler to send and receive clear, instant information and alerts. So, we were excited to hear that Roolz was looking to work with new partners for their Roolz Driver app.
Its hero feature, Walkie-Talkie, helps drivers to stay safe by providing essential information in two different modes. The first operates via Chat and another mode uses Maps – just like a physical two-way radio but online.
Now, we've joined forces with HERE Maps to become Roolz's primary maps and navigation provider.
Constantine Ignatenko, Roolz' Product Manager, told us more about Roolz Driver. We also discussed the problems the collaboration has helped to eliminate so far, for their customers.
You're a new company…why did you enter this market?
Previously, truck drivers used portable navigation devices, which were similar to the consumer sat nav products we all used to have in our cars. Now, everything is accessed via mobile. However, the vast majority of professional navigation apps have poor user accessibility.
People who work hard to deliver everyone's online purchases on a daily basis deserve a quality app that makes their job easier. We wanted to solve this problem and deliver something better.
What do you need to support your products?
We need a location platform to power almost everything related to geo. Roolz Driver is a super app designed for professional drivers, mostly within the trucking community. It helps them to locate available parking and other points of interest – from our proprietary database – that are safe and suitable for their vehicles.
How does it work?
Using a real-time satellite view, users communicate via the map, posting location-tagged messages, and conversing through a map walkie-talkie. If a driver gets in trouble, they can post up a help request, and nearby drivers can come to their aid.
As a result of this collaboration, users will no longer need to use separate apps to search for locations and navigation. Here SDKs will provide pro navigation to our users, shortening the steps needed, which is critical for drivers.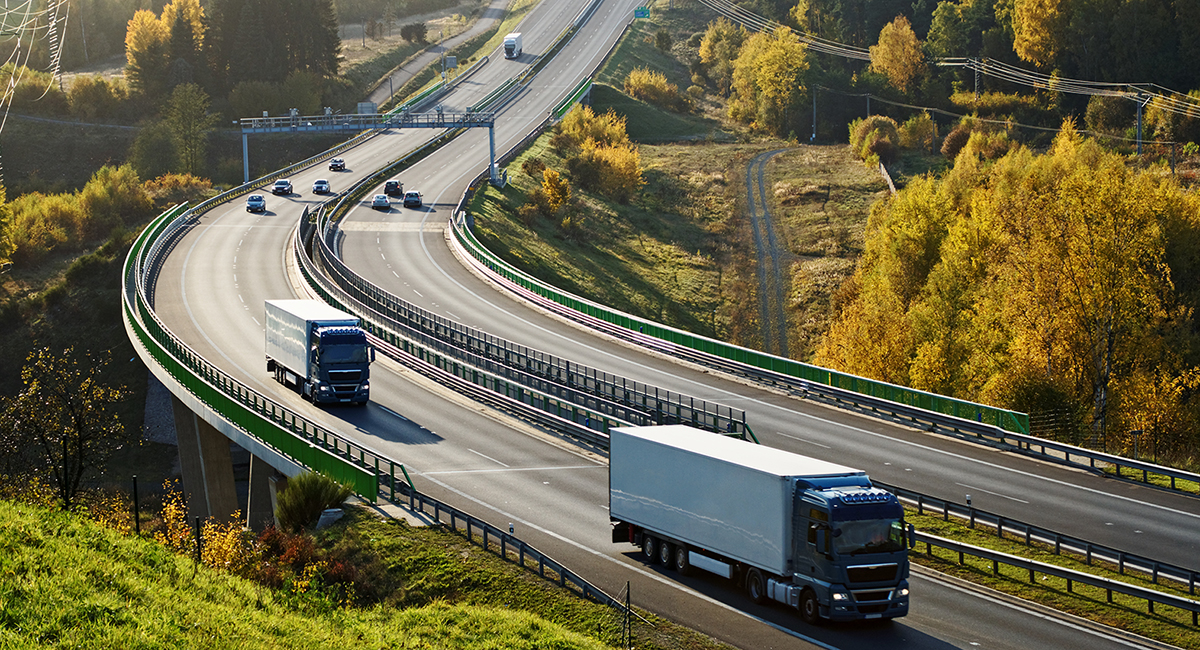 Tell us more about your B2B offering.
We have a B2B SaaS product line, Roolz Business. To date, we have released Roolz Freight & Transport Exchange, which allows shippers, forwarders and carriers to organize their cargo transportation deals. It's a powerful geo search that accounts for geographical hierarchy, automatically matching cargo offers with available transport. We've found that our users appreciate the quality of the maps, and the information regarding truck restrictions and traffic flow. Carriers are also finding it invaluable to be able to view the truck routes that accompany every cargo offer, for easier decision-making.
We're currently gaining many enterprise customers who are switching to us from older transport and fleet management systems. They're excited by how our products will enable them to become operationally and commercially efficient.
Can you give us an example of the improved efficiency?
A great demonstration of this increased efficiency in action is the way we've automated transportation status and GPS tracking collection and transmission to shippers. This can save more than 3 hours per day for a forwarder or dispatcher, plus it results in significantly improved customer service. That's before we even consider the cost savings this triggers for our customers.
Now, forwarders and dispatchers are liberated from repetitive tasks to focus on work that requires logic and experienced decision-making. This creates a better transportation organization overall: staff are more productive and fulfilled, and commercially efficient for their companies. Account managers tell us that we help them eliminate a lot of headache-inducing issues.
Ultimately our goal is to bring traditional forwarders, shippers and carriers into the digital age. In the next two to five years, a traditional freight forwarder must evolve in order to compete with a digital forwarder. We can provide the answer. That's why choosing the right maps and navigation partner was critical to enabling us to provide a truly advanced value proposition.
Did you have any non-standard requirements and how did Local Eyes meet them?
Yes, you could say that many of both our high product and technical requirements could be classed as non-standard. We will always go the extra mile for our customers, and Local Eyes help us to do this.
For example, within our UX requirements, we need to accommodate B2B users who are mostly operating in international logistics. So, when a user searches for a city, they may find two cities with the same name that are located in different countries. Local Eyes provided us with a non-standard parameter that identifies by country faster when the user views the autosuggest results.
They added a country code that shows a country's flag and code before the search result name, which helps users to avoid incorrect selection. This might seem like a small improvement but for our customers, time is of the essence when it comes to performance. They appreciate, as we do, that a great product is defined by its details, as are good business partnerships.
Have your users provided any feedback on app performance since you started to work with Local Eyes?
Yes, we asked 136 users to give us their feedback. 91.9% of reviews about the map are positive. They like the extra details and agree that it is better than other apps they've used. Of course, this will soon be improved further when we add the navigation feature, but they are already enthused by what they see now.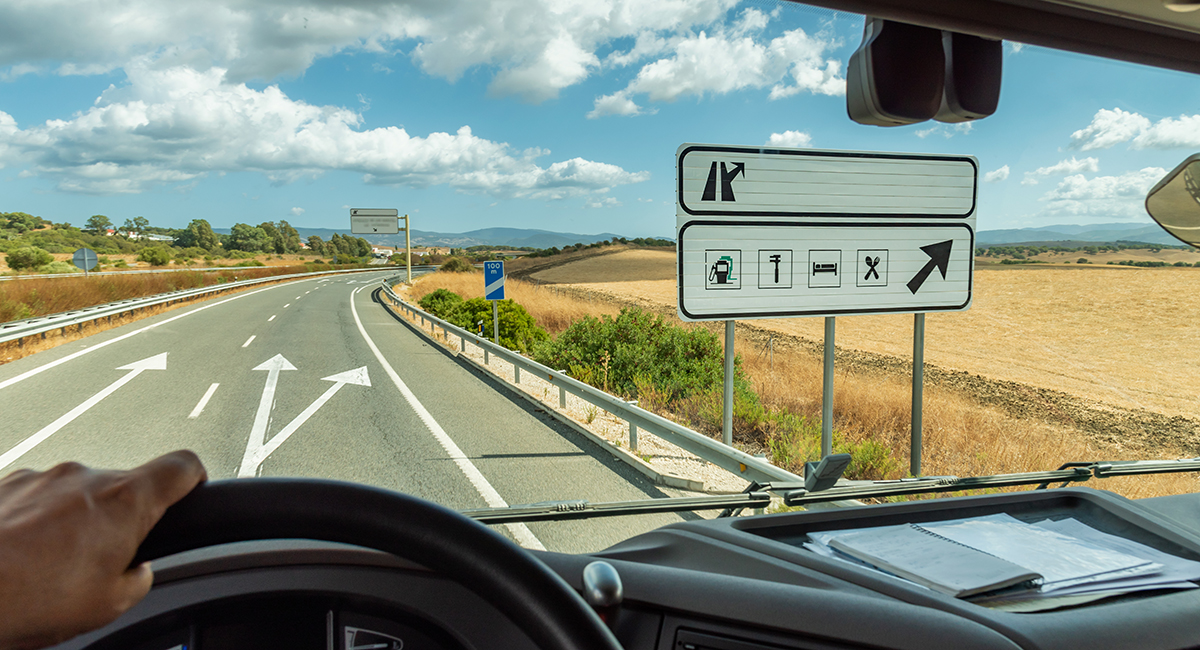 Great! What's next for Roolz – short term, and also in the long term?
In the short term, we want to provide our B2C users with rich map-extended functionality within Roolz Driver. We want to become the number-one app for pro drivers. To achieve this we must provide as much value as possible. The first step will be a full navigation functionality, coming soon.
Our long-term plan is that our Roolz Business (TMS and FMS) users will be able to create accurate truck routes and assign them with one click – or even completely automated – to a truck or a driver. This will save a lot of time and eliminate a lot of misunderstanding and miscommunication.
Roolz Driver will send every route with complete information about deliveries. Concurrently, the dispatcher will see an informed route plan with deviation alerts. Forwarders and shippers will always know the status of their shipments and their ETAs. That's not all, our users will get information on toll costs, fuel consumption estimates, and ETA that includes any border, port or customs queues, weather, traffic flow and optimal work/rest schedules.
All exciting stuff, we can't wait…how are you finding your working relationship with Local Eyes? Is there anything different about our team compared to our competitors?
Everything's going great. Across any app, the worst thing for R&D is when they are blocked from getting on with projects because they don't have the answers they need. We appreciate that Local Eyes always does their best to provide the answers as soon as possible, and they do outperform other companies in responsiveness but we're always looking for improvement.
Local Eyes: Yes, we agree that improving response times is a priority for us. We're about to release new support plans that include and enable better response times, so we look forward to keeping ahead of the competition in this area.
Our collaboration with Roolz is just one of many where Local Eyes use location intelligence to optimize the movement of people and goods worldwide. By offering software, data, consulting and cutting-edge research, we have collaborated with companies in transport, retail, insurance, and many other industry segments.