At Local Eyes, we work with a number of third-party organisations that benefit from our in-house expertise and the detailed location data provided by the HERE location platform. Our clients range from logistics firms that want to improve delivery times for their customers, to government bodies in search of more robust traffic data, and many more besides.
One of our clients is MyRoute-app, an all-in-one tool for enthusiastic motorbikers, cyclists and hikers. MyRoute-app was founded in 2006 when Jan Boersma wanted a way of combining his two main hobbies: motorbiking and programming. Working alongside Michel van Hagen, Tyre route software was born, which eventually became MyRoute-app. Today, it is used by more than 250,000 people around the world, enjoying either the MRA Routeplanner platform or the company's MRA Navigation solution.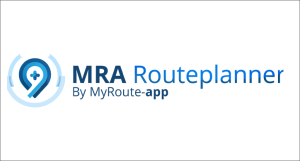 The MRA Routeplanner app was created with the aim of delivering a single platform that could be accessed from all devices, simplifying the route mapping process. Instead of managing multiple apps to track their route, MRA Routeplanner makes it easy for users to create and manage their routes themselves and comes with an advanced route editor that is frequently updated. Alternatively, the MRA Navigation app has been specifically designed for motorcyclists and allows users to find, make and share unique routes.
Recently, Local Eyes sat down with Timo Martosatiman, the Chief Operating Officer at MyRoute-app, about the company's background and how he sees the collaboration with Local Eyes progressing in the future.
Could you tell us a bit more about the background of MyRoute-app?
Timo: The story of MyRoute-app really begins when Michel, one of our founders, was working on a different route planner called Tyre. He was the one that was the commercial brain behind MyRoute-app because Tyre was initially a free platform. Michel came up with the business idea of providing support and other services around the Tyre platform, – and, as a result, MyRoute-app was born.
From that point onwards, our founders explored the idea of creating a route planner that was cloud-based, not just installable on your PC or mobile device. When you're on a holiday with your motorcycle or convertible car, for example, you don't always have a massive desktop computer with you. As a best-case scenario, you may have a laptop or tablet, and you want all those devices to be interconnected with each other. So long before the Internet of Things, we already understood how transformative having a cloud-based solution could be.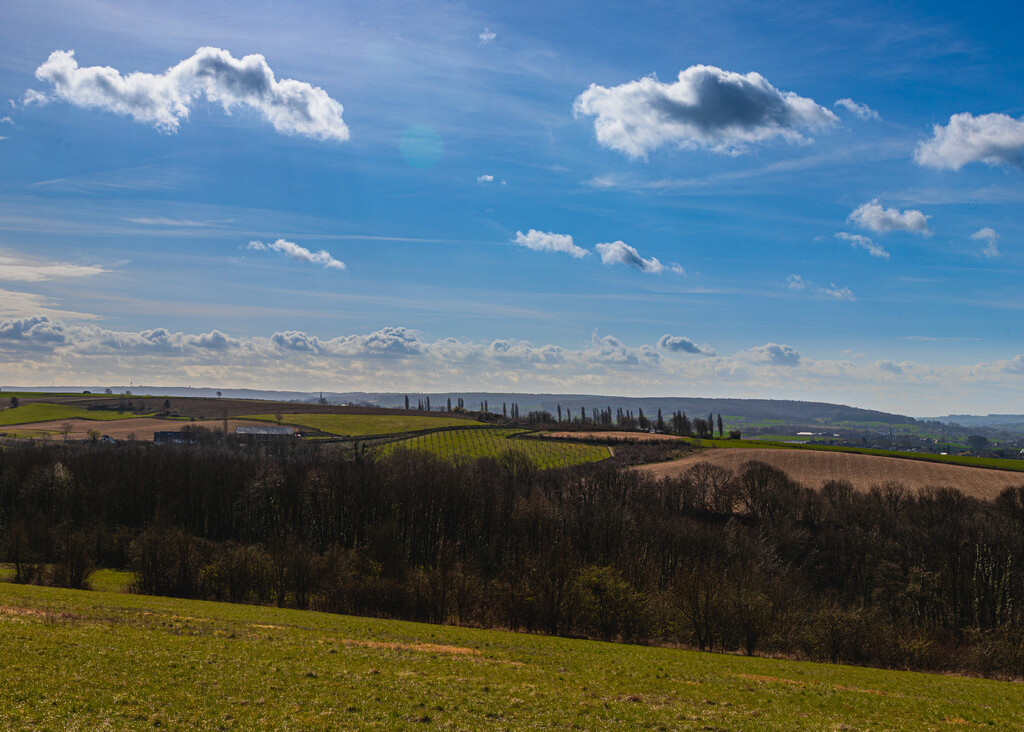 What makes MyRoute-app stand out from other route planning apps?
Timo: It's adjustable. So if you see a specific stretch of road that you want to travel on – you can select it. Michel started gathering people around him to build on this idea and we received the contract to create the application in 2013, which is when we designed the entire look and feel of MyRoute-app. In 2014, we went live with the beta version, with the entire project funded by our early adopters. They received a lifetime licence and are known as VIRPs – Very Important Route-app Partners.
This gave us funding to develop MyRoute-app and from 2014 onwards, we've been pursuing a continuous cycle of development and improvement. In 2017, we became one of the first companies to create a dedicated navigation app that's not just for travelling from A to B but is focused more on recreational driving. And we've not stopped there. Today, we are working on a number of exciting new projects.


How does MyRoute-app compare against its competitors?
There's definitely more competition than when we started but it remains pretty limited. We still don't have a direct competitor. We have competitors in terms of other navigation apps, we have competitors in terms of route planners whose main audience is motorcyclists. But we don't have a competitor as an all-in-one route platform where you can find, connect, create, share, and enjoy everything that's part of your personal adventure. We don't have competition for that. That's something unique and we still have a first-mover advantage here. However, the market is growing so we are prepared for our competition to increase in the years to come.
How did MyRoute-app's collaboration with Local Eyes come about?
Local Eyes is actually a key part of what makes MyRoute-app unique. We're freer than other route planning platforms because we're not affiliated with TomTom or Google or any of the other big tech companies out there.
One of the core problems that was facing motorcyclists, and anyone else with an interest in recreation routing, is that if you have a group of people going out on an adventure and everybody brings their own navigation device, they are all going to be from different brands and so they are going to send people on different routes. At the first roundabout, the group is likely to be split up and they will not see each other again until everyone arrives at the final destination. That was something we wanted to solve and to do so, we needed suppliers that provided us with the mapping data and the navigation data from all the key players out there.
Through Local Eyes, we're able to get a HERE licence for both our navigation app and for our route planner. We use Local Eyes and the HERE SDK to fill our route planner with maps from HERE and allow people to show on one map what a route would look like if you put it in a Garmin device, for example, and at the same time, because we are an independent third-party company, we're able to show them what the route would look like using TomTom. You can adjust the route to make sure that it doesn't diverge so everyone stays together. Next time you go out for a ride, everybody puts the same GPX file in their SatNav and they will keep going in the same direction all the way to the end of the journey.
In practice, how does the collaboration with Local Eyes work?
So our contact at Local Eyes is our first and single point of contact for all our questions related to the licences that we take from Local Eyes, as well as the person that understands our needs and goals. That's really helpful because this means we're able to get in touch with the right people at HERE without having to go through the entire support process. We have a single person within our circle of contracts that's always accessible and speaks the same language as we do.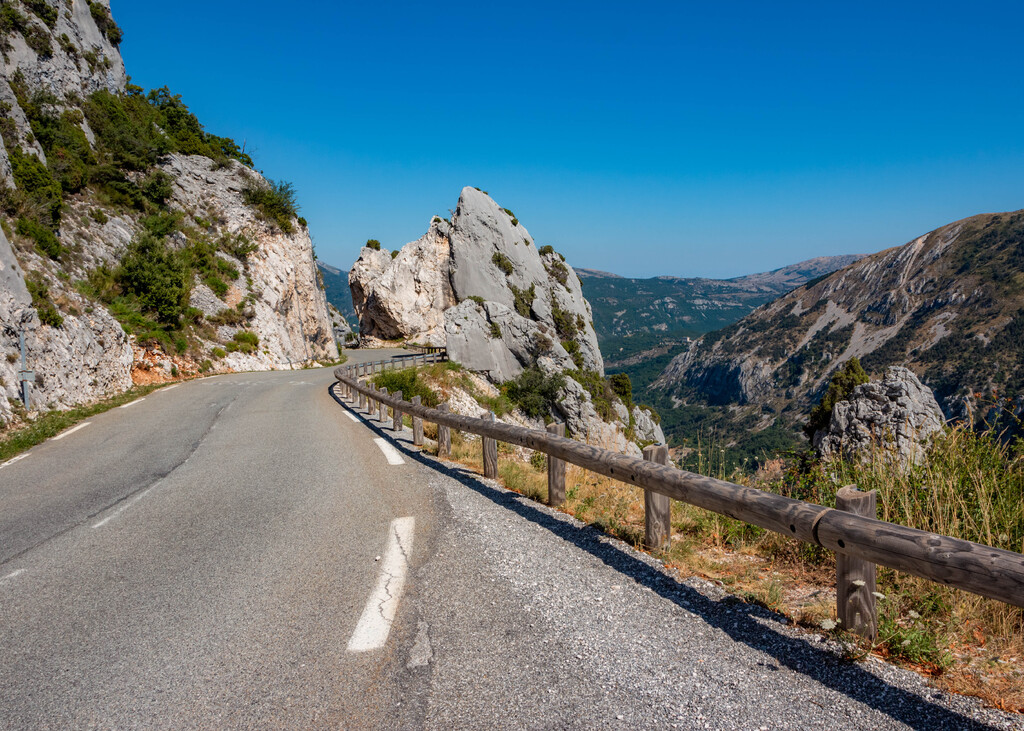 What's MyRoute-app's main ambition going forward?
Today, we have more than 250,000 users worldwide, and collaborating with Local Eyes has definitely helped us to reach this number. Working with Local Eyes and HERE makes our proposition unique. Out of these 250,000 users, there is a specific group of 40 users known as our Route Experts. They use the HERE mapping platform to create routes that are free adventures that can be downloaded by anyone. So, instead of going to a travel agent, you can simply view the journeys created by our Route Experts, download them and off you go.
You don't need an account to access these routes and we have more than 2 million unique visitors to this part of our site each year. We have a thriving community of users at MyRoute-app that we are extremely proud of. Our technology is important, but serving our users is what we really strive for. With Local Eyes on board, we aim to continue meeting our user needs, developing our platform further and facilitating the kind of exciting journeys that will live long in the memory.
Our collaboration with MyRoute-app is just one of many where Local Eyes uses location intelligence to optimise the movement of people and goods worldwide. By offering software, data, consulting and cutting-edge research, we have collaborated with companies in transport, retail, insurance, and many other industry segments.