As the delivery market has grown, it seems like customer demands have only become more challenging to meet. Last year, e-commerce sales amounted to around $4.9 trillion globally – a figure that is predicted to reach $7.4 trillion by 2025. At the same time that this expansion is taking place in the delivery market overall, the global same-day delivery space is also growing – displaying a compound annual growth rate of 14.4%.
The key factor to maintaining growth and meeting customer demands is the last mile. As well as being key to customer satisfaction, the last mile contributes 41% to overall logistics costs. At Local Eyes, we understand the pivotal role that the last mile plays in any logistics service. Our last mile solution is powered by the HERE Location Platform and delivered as Software-as-a-Service (SaaS) to customers all over the world.
HERE's Last Mile Delivery app is an end-to-end solution that makes your logistics smarter through both a digital dashboard that fleet managers can access and a mobile application for delivery drivers. But at Local Eyes, we are much more than just a HERE reseller. We add value to the HERE solution by providing clients with world-class support, delivered by our first-rate employees and fostered by a company culture that puts innovation first.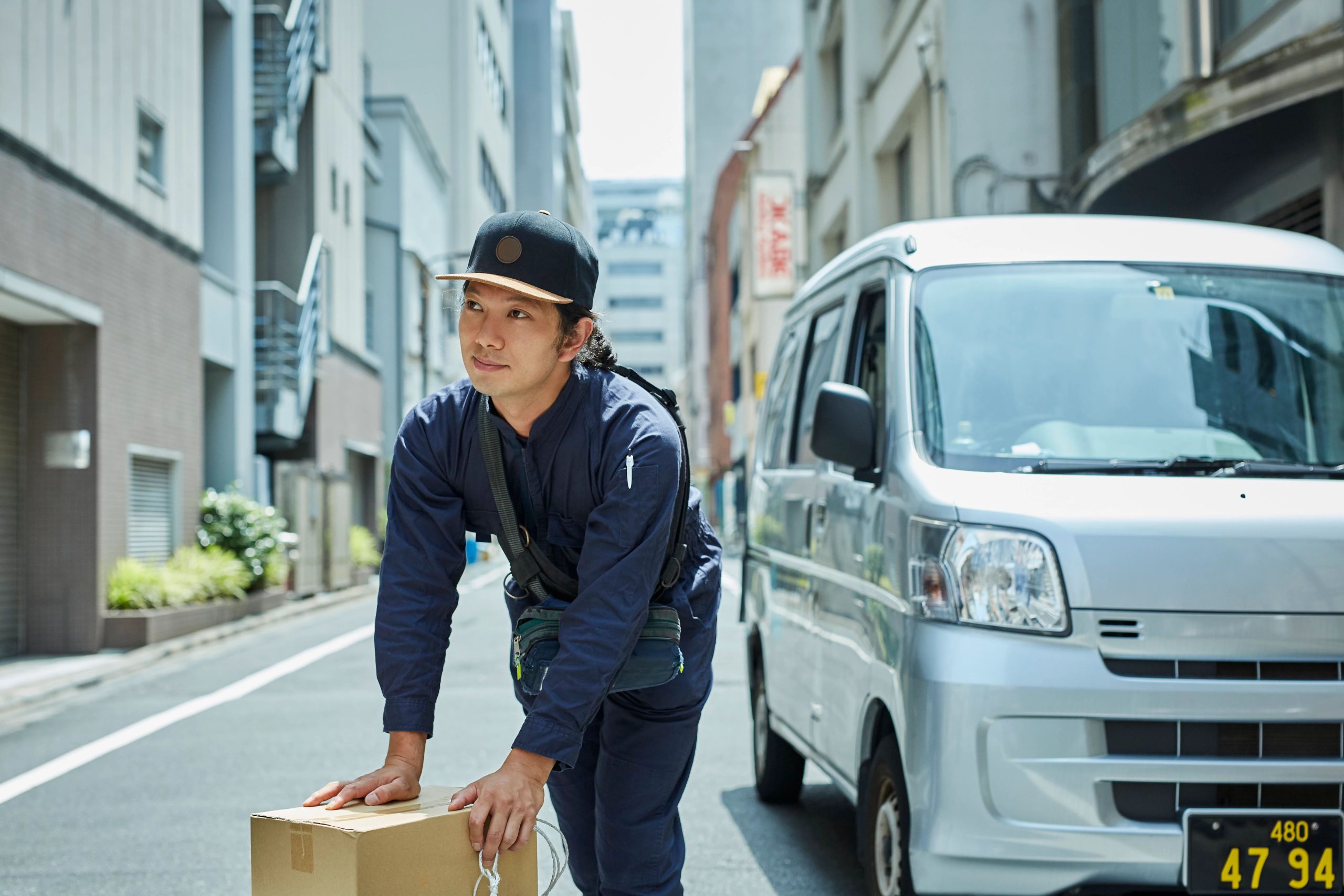 HERE's Last Mile:
HERE Last Mile is comprised of two distinct solutions, a digital dashboard for fleet managers and a mobile app for drivers. It provides a complete turnkey solution for optimising and planning urban deliveries of any size and to any location.
Built on HERE's highly accurate location data and specifically oriented towards trucks, HERE Last Mile plans the best possible route for delivery fleets by considering a variety of limitations, including low bridges, vehicle regulations, and inner-city restrictions.
With HERE Last Mile, it's possible to promote better driver conditions through the use of such features as turn-by-turn navigation. Drivers can be alerted to real-time information such as speed limits, road closures, traffic conditions, or changes to their usual route. Leveraging highly accurate location data, HERE Last Mile shares the optimal route with your drivers, improving customer satisfaction by offering more accurate ETAs and eliminating the kind of inefficiencies that can send your last mile costs soaring.
With Local Eyes and HERE supporting your last mile needs, you can gain access to the following benefits:
The longer a delivery takes, the greater the costs involved. Optimising routes can dramatically speed up delivery and decrease costs but isn't always easy to do – particularly with the large volume of packages on the roads today. However, modern route optimisation software like that provided by Local Eyes makes use of real-time data around distance, time, location, driver capacity, and traffic to automatically determine the fastest route to the next delivery location. With optimised routes, businesses may need fewer drivers to make the same number of deliveries, resulting in significantly reduced labour costs.
With HERE, you can react instantly to changing road conditions using real-time data, making your drivers more adaptable than ever. When adding new jobs or removing cancelled deliveries, they can gain access to newly optimised routes instantly, allowing them to stay on track with their pre-existing ETAs. The flexibility provided by HERE also extends to e-commerce customers too. Today, customers expect updates throughout the delivery process – and to make amendments if needed. By providing real-time updates (even direct communication with the driver), customers can notify last mile logistics providers that they won't be at home, would like their parcel left in a safe space, or simply need to request a different delivery time. Not only will this cut the number of failed deliveries, but it will also lead to improved levels of customer satisfaction.
The HERE driver application provides useful support in the form of a daily task overview, built-in navigation for each delivery, run sheets, and progress reports. The app is built specifically around the driver's needs, automatically syncing data between the HERE web and mobile applications. It combines a user-friendly interface with voice-assistance capabilities so the app serves as a companion to the driver – not a hindrance. As a result, the app not only helps with the safe transit of your deliveries but also improves driver retention.
With more and more companies offering same-day delivery, it is easy for businesses to think that speed is the only important factor when it comes to the last mile. In actual fact, some customers might not need (or want) same- or next-day delivery. Delivery and logistics firms need to remember that what customers really want is choice. If consumers are offered the most convenient time for delivery, businesses won't waste time rushing to deliver a package to an individual that isn't at home. With the last mile solution of HERE you can gain access to rapid optimisation that lets you quickly plan a shift's worth of jobs based on reliable, real-time routing that takes customer needs into account. Tours can even be altered after their already underway and jobs can be amended to take customer time windows into account, ensuring that your last mile always meets customer needs.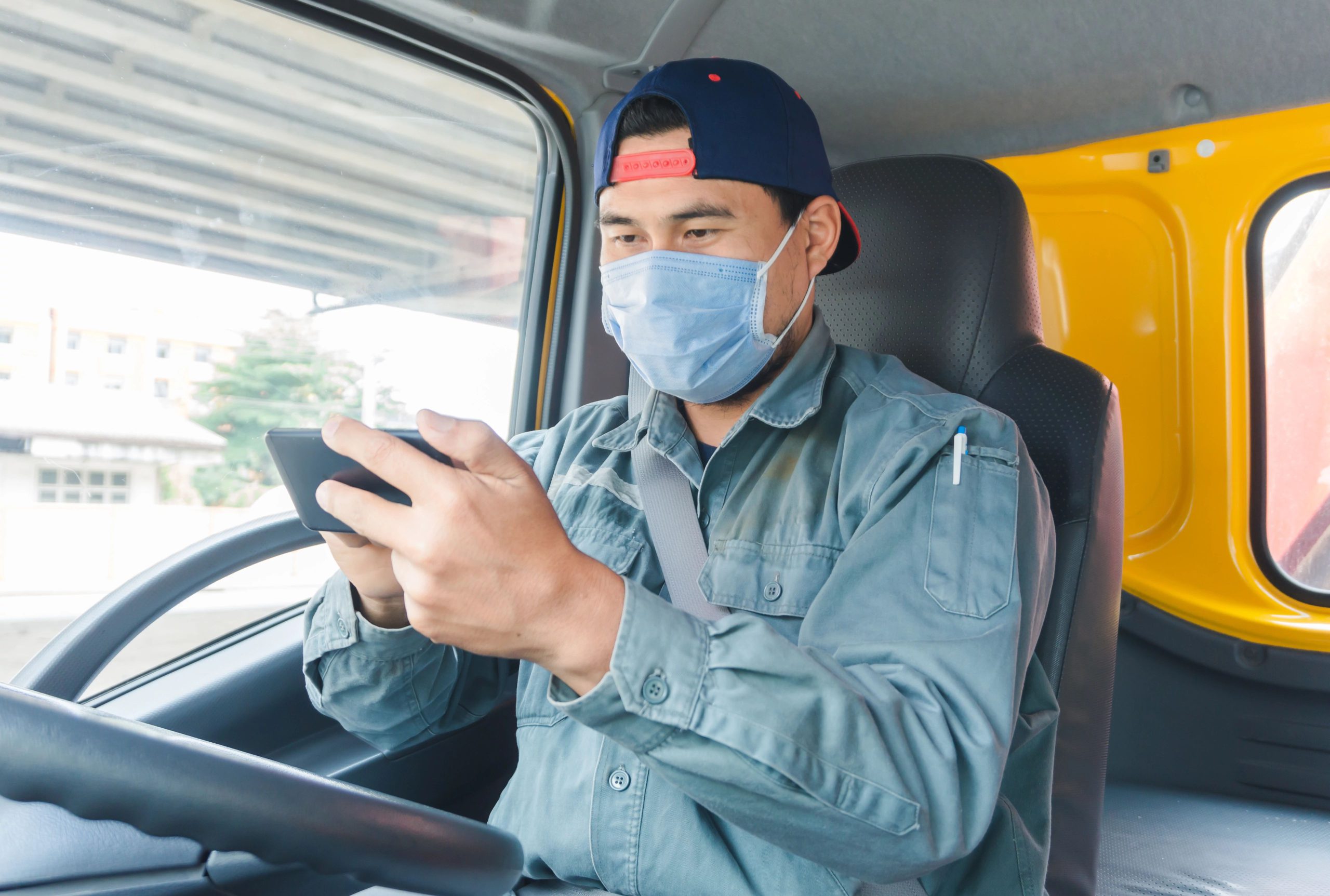 A new level of customisation
One feature of HERE Last Mile that is often neglected is the level of customisation it offers. The HERE SDK lets companies build their own bespoke applications by integrating location features, online/offline capabilities, pre-built UIs, and a range of personalisation options
Available for both iOS and Android, the HERE SDK lets organisations incorporate a number of useful features into their own location apps, including just-in-time navigation, vector maps from over 190 countries worldwide, and advanced telematic features.
The future of last mile
Just as e-commerce firms and logistics providers have had to deal with an increasingly competitive market, so too have the makers of last mile software like HERE. However, HERE is the only developer in this space that has the experience and industry know-how needed to ensure its last mile solutions keep pace with this rapidly evolving industry – that's why more than 160 million vehicles currently use HERE map data as a part of their onboard systems.
In the future, further developments will undoubtedly disrupt last mile logistics, including the emergence of electric fleets, the rise of smart cities, and other unforeseen developments. Alongside HERE, Local Eyes is eager to facilitate these innovations with our expert team on hand to optimise your last mile performance, creating better delivery experiences for your drivers and customers alike.