As well as witnessing a shift in the urban landscape and transit, 2020 saw a boom in small, light micromobility vehicles. Early on in the COVID-19 pandemic, urban authorities sought to encourage citizens, passengers and visitors off of busy public transport and into the streets.
Many European cities saw a rise in pedestrianised zones, low-traffic neighbourhoods, and new cycle lanes as a result. Consequently, e-bike and e-scooter companies saw record growth.
The Dutch e-bike company VanMoof, for example, experienced triple-digit growth in 2020, while some analysts even believe that e-bikes could outsell cars in Europe by 2025.
Not only was there growth in the range of 'micro-mobility' products available directly to consumers, dozens of new shared mobility startups appeared offering cheap, easy access to these sustainable, efficient vehicles.
Faced with a boom in popularity, these companies are now navigating not only legal but technical challenges as their services increase in demand and the streets grow busier and busier.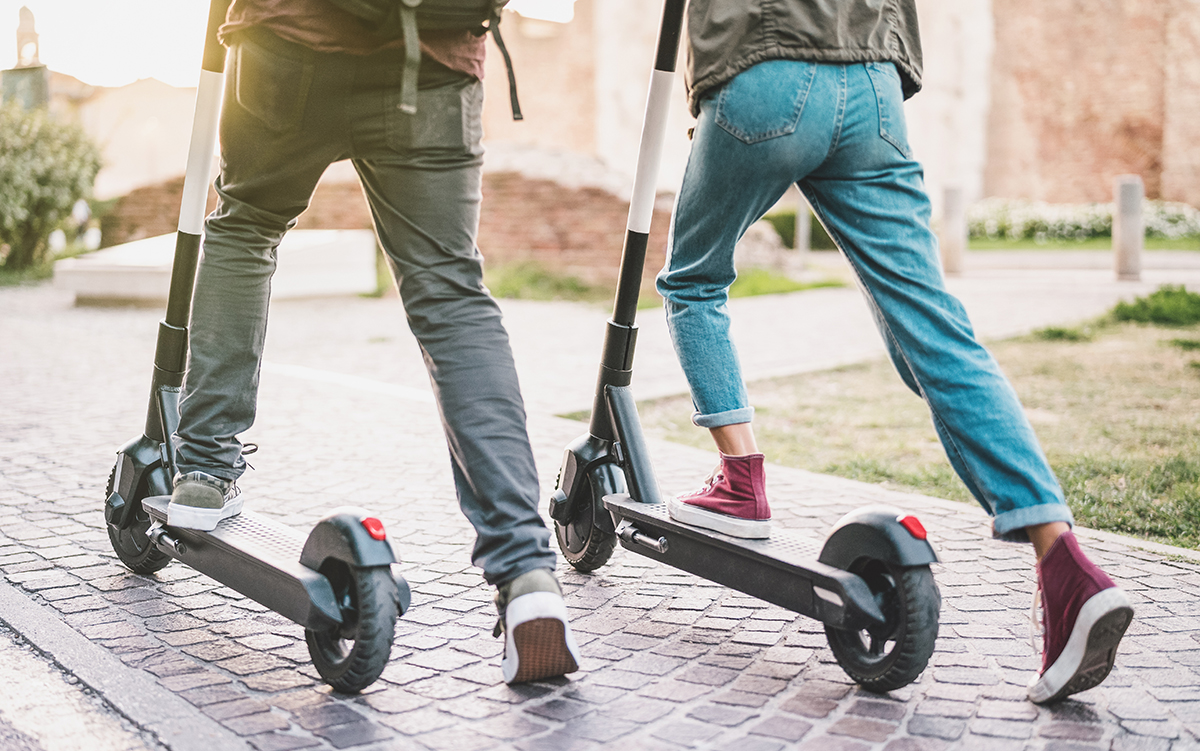 Shared mobility: a regulatory challenge
Despite the widespread proliferation of portable electric vehicles, whether they're e-scooters or e-bikes, regulatory challenges to deploying these across European cities remain.
These pose a challenge for both city planners and mobility firms in the near future. While so-called micro-mobility remains shrouded in legal ambiguity, it will be difficult for companies to expand their services, develop new ones, or support existing products.
In Italy, authorities are increasingly clamping down on the use of e-scooters. From January 2023, adults must provide ID and drive at strict speed limits. In Rome, this will be reduced to 20km/h on roads and 6km/h in pedestrianised areas. Meanwhile, the city will only permit three rental companies to operate.
Here in the Netherlands, e-scooters are capped at the same power as e-bikes, and most models remain illegal on Dutch roads, although rental models are tolerated in cycle lanes. The same traffic laws that apply to bicycles also apply to e-bikes, e-scooters, and other small personal vehicles.
Meanwhile, in the UK, driving an e-scooter on public roads is still technically illegal. While many riders flout this law and authorities turn a blind eye, it means a major obstacle still stands in the way of sustainable, decentralised urban mobility solutions.
Fortunately, the UK government is planning to introduce a bill next year which would fully legalise e-scooters, while the EU as a whole is seeking to introduce standardised rules for their use and that of other micro-mobility vehicles across the bloc.
Where e-scooters and other electric mobility solutions are available, riders must wear helmets by law, including in Denmark and Spain. Norway has even introduced a drink-driving limit.
As compact electric vehicles become increasingly commonplace, their place on our city streets will become less of a legal issue and more of a regulatory one. 'Rogue parking' remains one of the greatest challenges facing e-vehicles in urban spaces, and it's up to local authorities to design novel solutions for secure parking, safe riding, and easy recharging.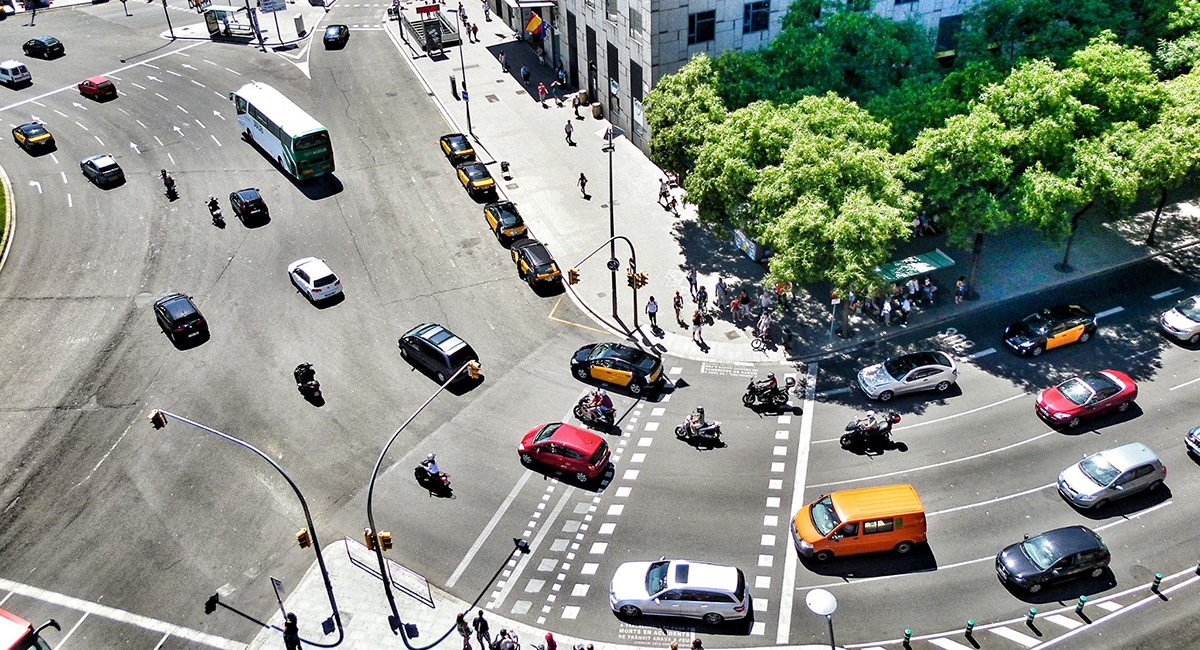 HERE & Local Eyes: Giving urban mobility providers a birds-eye view
As shared mobility services become regulated, there are increasing demands on providers to manage their fleets.
For example, in Paris, the speed of rental e-scooters has been capped at 10km/h around busy areas of town following the death of a pedestrian in a collision with a scooter.
To meet regulatory requirements, companies including Dott, Tier, and Lime use geo-tracking and automation to cap speeds on the vehicles as soon as they enter designated low-speed areas at popular tourist spots like the Eiffel Tower or the Louvre.
For developers, there's good news. From a technology standpoint, there's more options than ever before for enterprises and startups to effectively deploy, manage, and oversee micromobility fleets in urban spaces, particularly when it comes to dockless share schemes.
Local Eyes partners with HERE Maps to offer comprehensive mapping APIs, location intelligence, and fleet management for mobility-as-a-service firms.
Being able to fully customize your App means you can give riders all the tools they need to have a safe and efficient trip end-to-end, from locating and hiring a vehicle to routing and drop-off.
It also means you can benefit from sophisticated location insights, so you know where your fleet is most in-demand, where vehicles are, which vehicles need maintenance, and the optimal placement of your solution throughout a city.
Getting micromobility right means using the best tools today, so that when shared mobility becomes the norm, you'll be able to get ahead of the competition and deliver the best possible solution for your riders.