Dropping off 200 packages a day on London's streets during the busiest retail time of the year, here's how Santa's real-life helpers made Christmas happen.
Delivery driver Joe* began a long shift delivering parcels in the run-up to Christmas — the busiest time of year in his line of work.
"At Christmas, I deliverded up to 200 packages a day around a busy area of London. Christmas is the most hectic time of the year. My salary depends on how many packages that I deliver, so I worked late until 7pm or 8pm and also take on extra Sunday shifts," says Joe, who's worked as a delivery driver for six years.
"I know London's roads fairly well, but we have a lot of drivers who are new to the city. Without navigation technology to guide us, it would be a nightmare, and customers simply wouldn't get their deliveries in time."
With online shopping booming year on year and becoming even more popular as a result of the pandemic, this year's Christmas is going to be even busier for the real-life Santa's little helpers — delivery drivers. Last year Royal Mail delivered an estimated 500 million parcels in the UK during the holiday season, which was 30% higher than in the same period in 2019, and if deliveries don't arrive in time to get under the tree for Christmas, customers will be bitterly disappointed.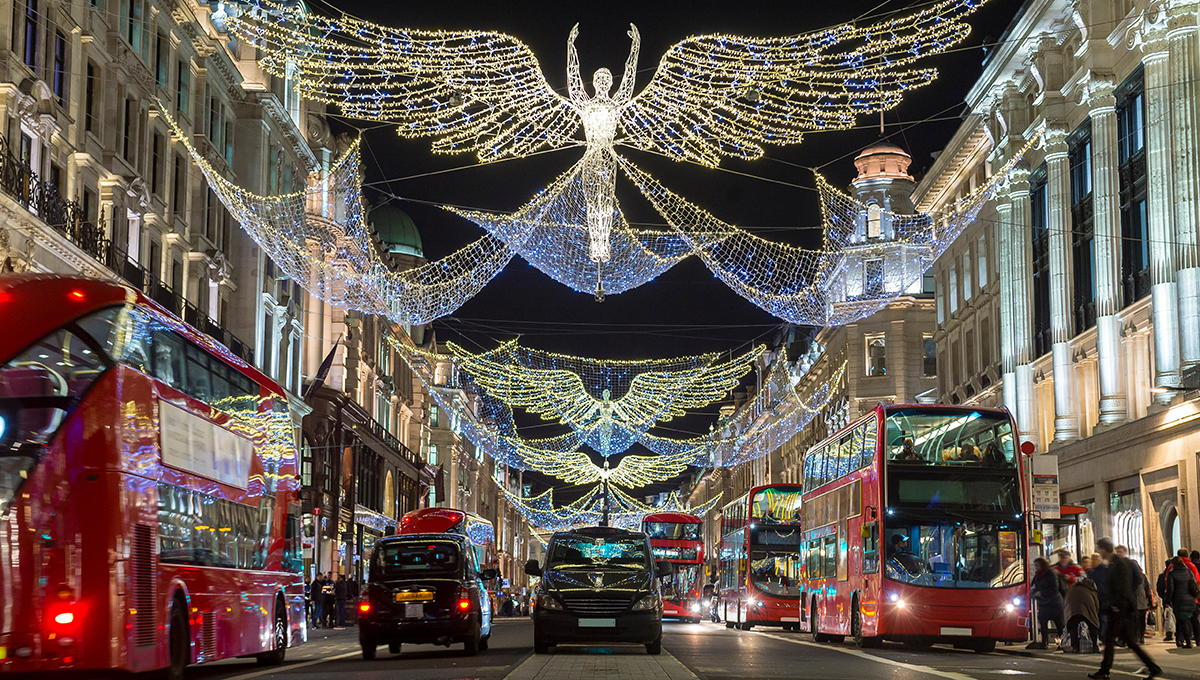 "I do enjoy my job," says Joe. "But at Christmas, it can be very stressful. Our bosses expect the parcels to be delivered, regardless of the amount of them, and as many are next-day delivery, there's a lot of pressure. Customers have spent money and they are expecting their goods in time for the big day. But it makes it all worth it when a customer's face lights up when they answer the door and I've brought them the delivery they've been worrying wouldn't arrive in time."
One of Joe's major pet peeves is delivering packages to high-rise apartment buildings. "The addresses are hard to find, and if there's no elevator — which there often isn't in older buildings — my job becomes really hard manual work as I trudge up and down stairs with heavy boxes," he says. "If the customer isn't there when I ring the bell, it's even more annoying."
Christmas Eve itself isn't as stressful as you might think. "Most people haven't left their shopping until the last minute," Joe explains. "It's the 20th to the 23rd December that are the killer shifts. I work 12-hour shifts on those days.  The biggest stress is the traffic, and the return trips to the depot because the parcel volumes are huge. Sometimes you end up doing two or three different trips back to the warehouse to pick up the parcels because they won't all fit in your truck at once."
If Joe's company had used HERE Last Mile then he'd have highly-precise traffic information at his fingertips from the beginning. Whether a product travels halfway around the world to reach its final destination or just from a nearby town, the last mile is the one most likely to cause a headache. But the last mile — getting a package from a local transportation hub into the hands (or onto the doorstep) of its new owner — is the most important part of the delivery process.
Even the most well-planned route can be disrupted by unexpected traffic jams, accidents, road closures and local events, which is where HERE Last Mile comes in. The end-to-end app reduces costly overruns with deliveries and minimizes driver dissatisfaction by improving the effectiveness of deliveries. It plans smarter routes, reacts to sudden changes such as traffic and roadworks, and receives status updated in one convenient app. It's built on HERE's highly accurate location data and is specifically orientated towards trucks, which means that it's ideal for delivery fleets such as Joe's.
Want to learn more about HERE? Discover the Omida Location Technology whitepaper where HERE was ranked #1 mapping provider last year.